SAVE THE DATE: February 5-6, 2009
The Translation Project
presents its second
Iranian Literary Arts Festival
in partnership with
Friends of the SF Public Library: SF International Poetry Festival
and the
Asia Society
The Translation Project welcomes contemporary Iranian poets from all over the world for a celebration of BELONGING: New Poetry by Iranians Around the World, readings, roundtables, and more 
Featured poet: Granaz Moussavi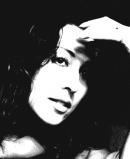 Award-winning poet, Granaz Moussavi was born in Tehran, Iran, in 1973 and has been living between Iran and Australia since 1997. She is trained in acting, screen studies and film editing, and works as scriptwriter, editor, and director. Her films have won international awards. She is the author of four books of poetry in Persian, Scribbling the Night (1997), Barefoot Till Morning (2000), Songs of a Forbidden Woman (2002), and The Red Memory (2008). A selection of her poetry has been translated into French: Les Rescapes de La Patience. Her poetry appears in the original and in translation in BELONGING. We are working on bringing Granaz to the Bay Area during the February 2009 Iranian Literary Arts Festival. Stay tuned… 
January 2009 southern California tour, including a cabaret performance of ICARUS/RISE
BELONGING: New Poetry by Iranians Around the World (North Atlantic Books, August 2008)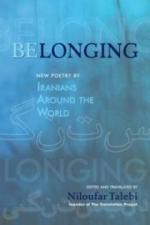 "Edited and translated by Niloufar Talebi, this anthology is a rich selection of recent poetry by 18 Iranians living all around the world. Eclectic and accessible, these vibrant poems deepen the often limited awareness of Iranian identity today by not only introducing readers to contemporary Iranian poetry, but also expanding the canon of significant writing in the Persian language. Belonging offers a glimpse at a complex culture through some of its finest literary talents…" 
To book a BELONGING event:
Contact Publicist Allegra Harris
North Atlantic Books 
(510) 559-8277, ext. 35
aharris@northatlanticbooks.com 
If you no longer wish to receive these emails, please reply to this message with "Unsubscribe" in the subject line or simply click on the following link: Unsubscribe
The Translation Project
5214F Diamond Heights Blvd. #226
San Francisco, CA 94131-2175

Read the VerticalResponse marketing policy.